Posted on February 04, 2016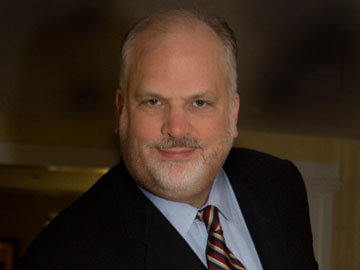 Bacchus Wineworks ("BWW"), the sales and marketing company founded by Sam Bronfman, Peter Kaufman and Henry Owsley of Bacchus Capital Management, representing DeLille Cellars, Madrigal Family Winery, Panther Creek Cellars, Sbragia Family Vineyards and Upchurch Vineyard, announced the appointment of David Simpson to Vice President of Sales and Marketing. Simpson's responsibilities include managing Wineworks' distributor relationships and trade initiatives, as well as the company's growing team of Brand Ambassadors and Sales Managers. Simpson is also charged with developing the firm's strong national account presence.
Simpson has over 25 years of wine industry sales, marketing, and educational training experience. Most recently, he served as the Vice President of National Sales for Mendocino Wine Company. Prior to Mendocino, he was the National Sales Manager for St. Supery Estate Vineyards and Winery. Additionally, Simpson has held several key positions at Kendall Jackson, including Region Manager, Division Manager, Director of Education and Director of Marketing.
"Throughout his career, David has successfully built brands and businesses with his extensive distributor relationships, his experience with many significant members of the trade, and his uniquely warm yet direct management style," commented Steve Cousins, Wineworks President. "His tenure and leadership in the wine industry is an ideal fit for our team and our opportunity today."
"We're focused on selling a select roster of brands in key markets and building long term partnerships at the distributor, retail and on-premise levels," added Sam Bronfman, Wineworks CEO. "Our success continues to be driven by committed, dynamic and creative individuals like David We look forward to a great future together."
About Bacchus Wineworks
Bacchus Wineworks is a sales and marketing company representing DeLille Cellars, Madrigal Family Winery, Panther Creek Cellars, Sbragia Family Vineyards and Upchurch Vineyard, four of which are portfolio brands of Bacchus Capital Management. Wineworks directly represents these five ultra-premium wineries to wholesalers, restaurants and fine wine retailers. Sam Bronfman is the company's CEO, Steve Cousins is President. Bill Piersol is a Senior Advisor of Marketing.
Bacchus Wineworks is an affiliate of Bacchus Capital Management.
For more information, visit www.bacchuswineworks.com
About Bacchus Capital Management
Bacchus Capital Management is an investment firm providing strategic capital and making equity investments in United States wineries and wine businesses.
For more information, visit www.bacchuswinefund.com